Jack Lee McLean; Western Painter and Artist 1924-2003
WELCOME EVERYONE…to the Jack Lee McLean website. I'm Lynn, and my sister Paula and I created this site to keep alive the memory of our Dad. We continue to celebrate his life and his wide-ranging artistic contributions. Jack was well loved and had many friends who, like us, remember his love of fun and his get-up-and-go spirit. We invite you to submit any stories, knowledge, and memories you have of Jack.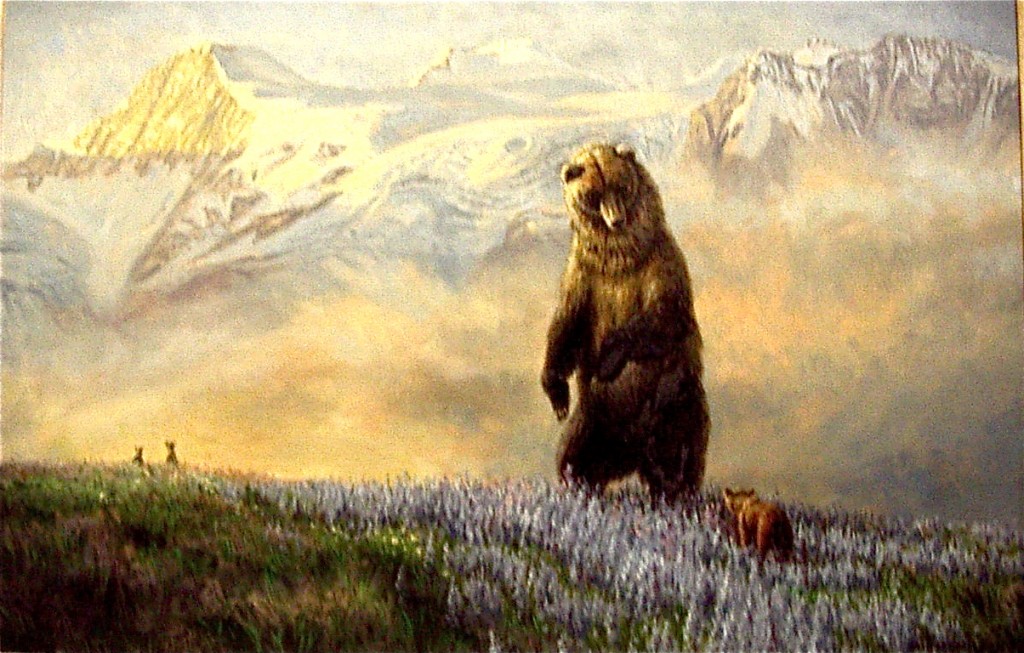 JACK'S WORK AND LIFE
Jack Lee McLean is best known for painting historical scenes of the Old West in Canada and the U.S., but his complete works cover locales from all over the world. He meticulously researched early illustrations and written records to accurately portray the magnificent and romantic era of the Old West for future generations.
Jack's skill in rendering action and his mastery of light invites you into his paintings to become part of the West – taking a journey through his true-to-life landscapes with the cowboy, the Indian, the packer, and his trademark, the work horse.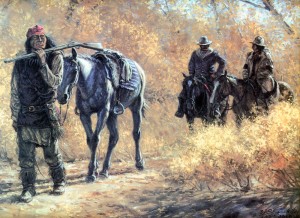 Jack liked to say his real studio was the Rocky Mountains. Living, hiking, and skiing in the mountain backcountry provided the experience with the land to portray that same backdrop of the Old West with his heart and keen eye.
Born in 1924 and raised in Vancouver, Jack always loved to sketch. As a young man, he was drawn to painting at the Emily Carr School of Art. He then served in the Royal Canadian Air Force where he continued to develop his art skills by illustrating newsletters and painting murals. One mural graced the mess wall of the Air Force Base in Comox for forty years. It depicted Canada from coast to coast and measured sixty feet long and ten feet high. In 1962, one of his several Mt. Robson paintings was chosen for the cover of the British Columbia telephone book.
Throughout Jack's very successful art career of over fifty years, he accurately documented the historical life of the American and Canadian West in OVER 1500 PAINTINGS. He received substantial worldwide recognition from publishers, museums, galleries, and individuals who purchased his work.
A kind and generous man, he was always willing to help new artists with their technique, taking time to pass his knowledge on. All through his life, Jack generously donated his artwork and time to good causes.
Jack was an avid skier who eagerly anticipated the mountain snows each season. On the evening of December 3, 2003, Dad succumbed to a heart attack after an enjoyable day of downhill skiing with his friends at Grand Targhee.
Jack Lee McLean's spirit carries on in his paintings. His life's work, his distinctive style of Western Art, is something that people will continue to enjoy and appreciate, the evocation of an earlier, simpler era.