Lynn:
The following is a brief snippet of history which might be of interest to you.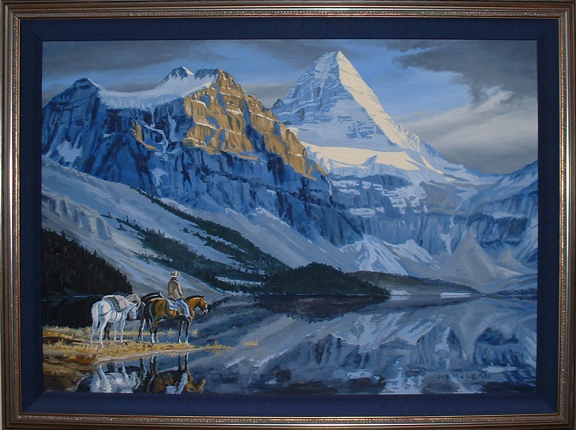 .
In 1963 a painting showed up at our household. This was the very first time that I had seen a real piece of Art.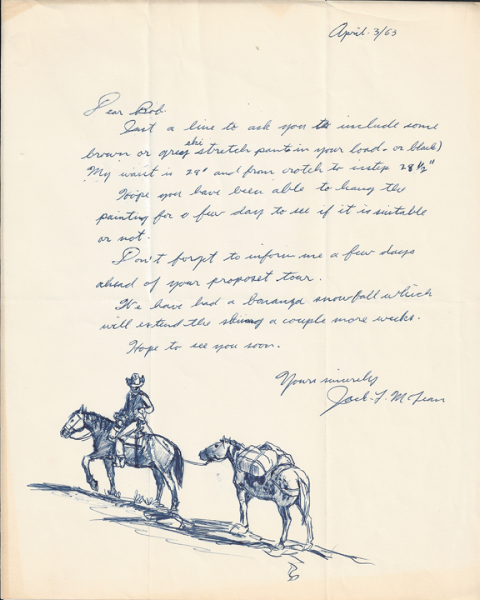 Some time afterward we received a second painting that Dad had specifically ordered. I believe this was sometime in 1964.

Although the following letter is not dated I think it pertains to the winter painting.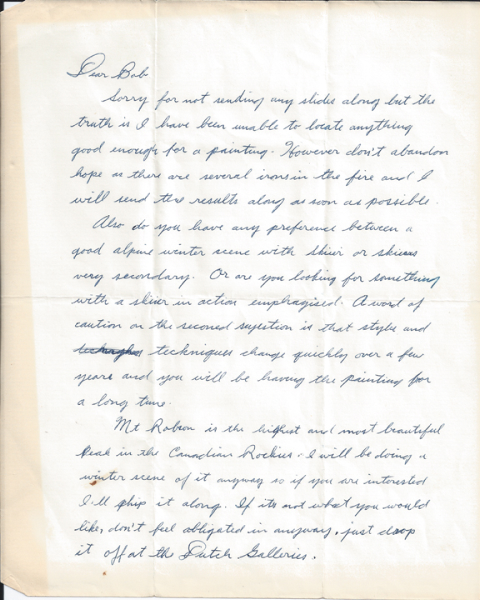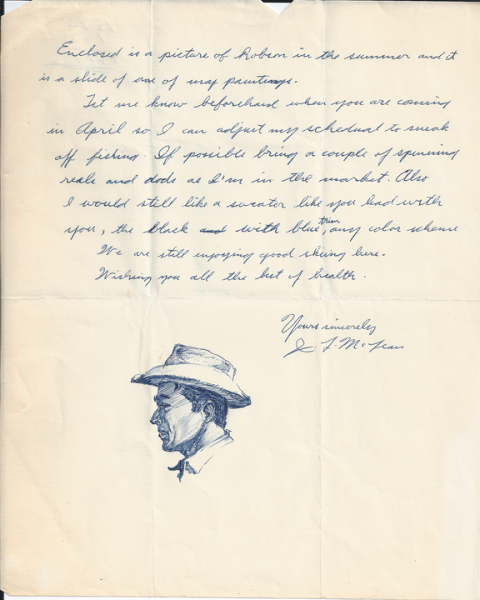 My Dad on occasion worked as a Vancouver contact.
I remember seeing a huge number of prints of two different painting which I think my Dad was trying to sell.
I still have one of them.
I can't give you any context on the following letter.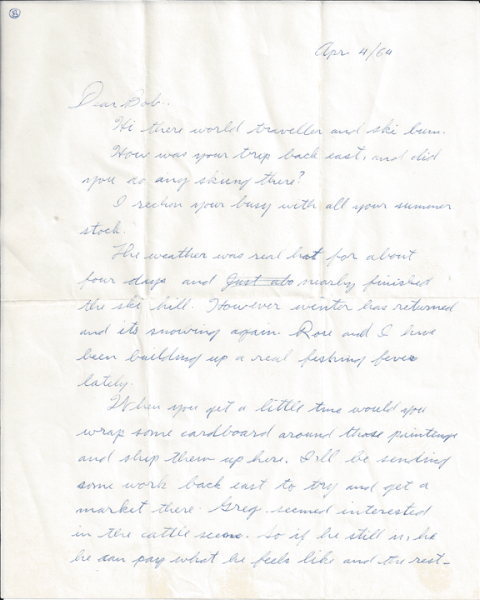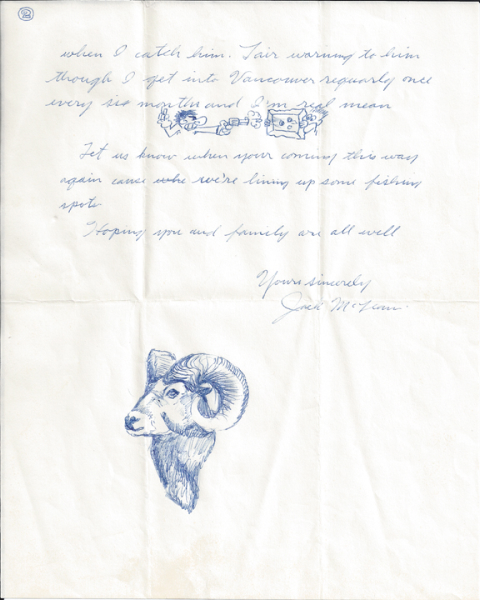 By 1965 Jack went high tech with a typewriter.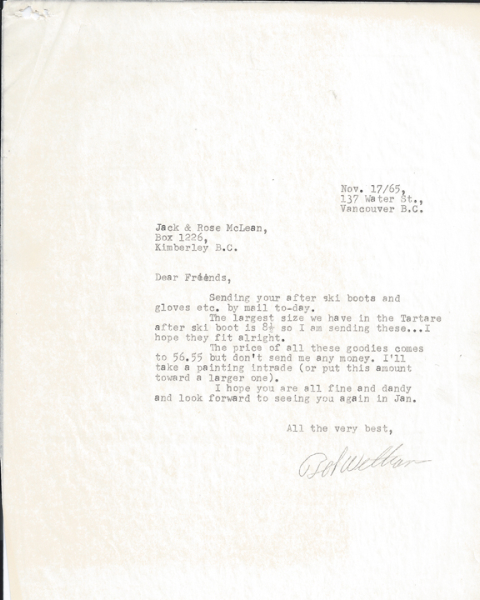 I don't believe that any painting ever was traded on this transaction.
However when my Dad got remarried Jack did send his this.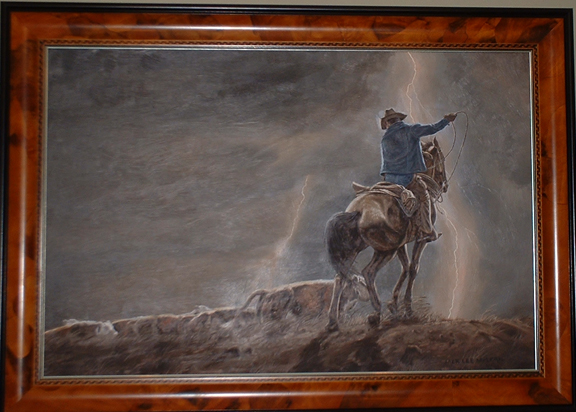 All of the above has a place of honour in my household.
Kind Regards
Gary